Naked Masters of Sex
The new Showtime series Masters of Sex could already be one of your favorite shows. Some of the sex is set in a kind of medical environment, but it always comes with great nudity. On the pilot episode it's Annaleigh Ashford and Hélene Yorke who get naked for the sake of science, so their naked breasts (and Hélene's butt) can be seen in perfect lighting. Lizzy Caplan prefers a bedroom to undress and lets you enjoy her beautiful naked breasts and butt in a long scene.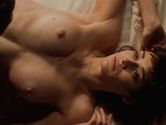 See all of
Lizzy's
nude scenes at MrSkin.com!
Season 3 of Homeland starts with potential for improvement, Claire Danes and Morgan Saylor only show their bras and Morgan a bit of sideboob.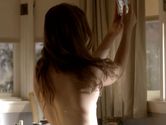 See all of
Morgan's
sexy scenes at MrSkin.com!
Tonite's repeats on TV:
08:00pm & 10:05pm SHO Homeland: Tin Man Is Down [3,01] (2013) with Claire Danes sexy (underwear), Morgan Saylor sexy (underwear)
09:00pm & 11:05pm SHO Masters of Sex: Pilot [1,01] (2013) with Annaleigh Ashford nude (breasts), Hélene Yorke nude (breasts, butt), Lizzy Caplan nude (breasts, butt)